Zaha Hadid Architects
Zaha Hadid, nicknamed the "Queen of the Curve" and "The Witch of Zigzag and Waving Forms", is one of the leading figures in world of postmodern architecture. Her work is classified as deconstructivist architecture, an approach characterized by the irregularity of shapes and unpredictability that often denies traditional elements of architecture. However, her projects are always based on the local context. The mission of the office is to cultivate and strengthen the identity of the place and the connection of residents and other users with it, by using the elements typical for the place and creating a unique architectural design. The facade of the Prague project at Masaryk Railway Station is inspired by the tracks and the golden color characteristic of Prague's towers.
Zaha Hadid was the author of many public buildings. The first moment of great recognition arose from the construction of a fire house for the Vitra factory in Weil am Rhein, Germany (1993). She designed the Bergisel Ski Jump (2002) for Innsbruck, Austria, and created the London Swimming Center for the 2012 Olympics. Her office has designed many world museums, such as the Center for Contemporary Art in Cincinnati, USA (2000) and the Riverside Museum in Glasgow (2011). She has also created designs for administrative and commercial buildings, such as the BMW office in Leipzig (2005), the Innovation Tower in Hong Kong (2013), the Dongdaemun Design Plaza in Seoul (2011) and the headquarters of the Port Authority in Antwerp (2016).
In 2004, Zaha Hadid became the first woman to receive the prestigious Pritzker Prize for Architecture. In 2010 and 2011, she won the Stirling Prize, the most prestigious award in the UK, for her design of the MAXXI Museum of Contemporary Art in Rome and for Evelyn Grace High School in London.
The project of the revitalization of the Masaryk Railway Station in the office of Zaha Hadid Architects is in charge of the architect of Czech origin Jakub Klaška. He studied architecture first in Prague at the Academy of Arts, Architecture and Design with Eva Jiřičná and then in Zaha Hadid's studio at the Academy of Applied Arts in Vienna. At Zaha Hadid Architects, he has worked on a variety of projects since 2010, such as the International Center for Culture and the Arts in Changsa, China, the 520 West 28th residential project in New York or the winning design of the first all-wood football stadium for Forest Green Rovers in England.
zaha-hadid.com
Vitra Fire Station
Weil am Rhein, Germany
1991–1993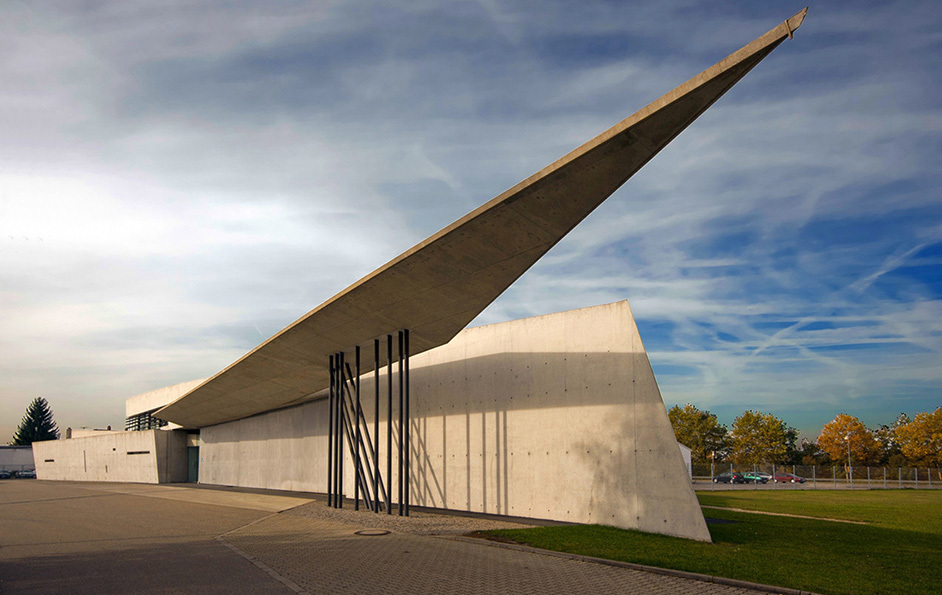 Bergisel Ski Jump
Innsbruck, Austria
1999–2002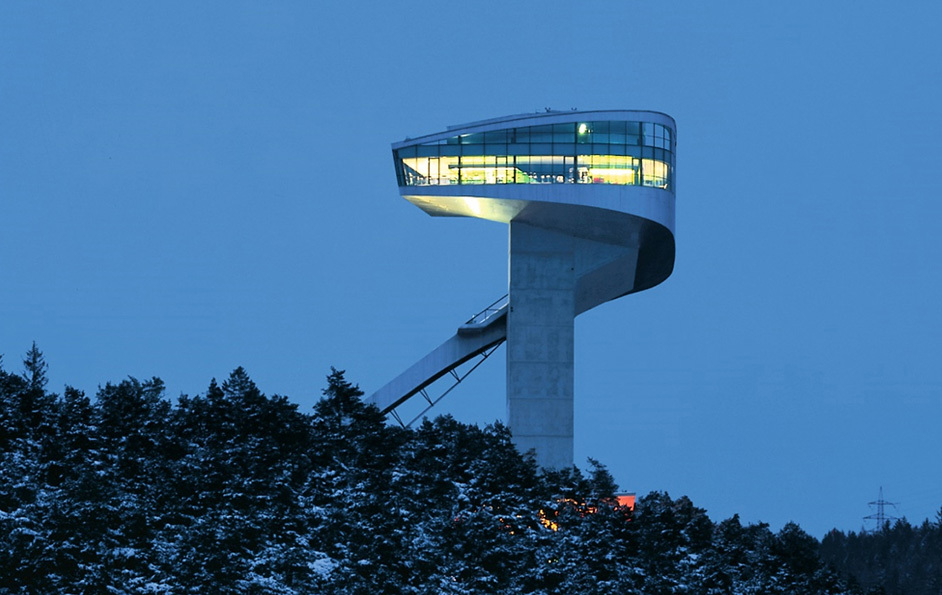 Vitra Fire Station
Weil am Rhein, Germany
1991–1993