About the project
The unique architecture of the world-famous Zaha Hadid architects studio creates new attractive buildings, regenerates the brownfield belonging to Masaryk Railway Station and brings a new quality of everyday life to the city center.
The generous public piazzeta in front of the first Zaha Hadid building with a signature façade will provide access to the new retail concept, which we will open in the newly built buildings on Na Florenci street.
Both Zaha Hadid buildings will have several office floors and two floors of retail with perfect access from the street, from the train platforms and also from the elevated roof with its own park landscaping.
Zaha Hadid Buildings 01 + 02
The buildings designed by architects Zaha Hadid from London will become flagship among Penta Real Estate's projects. Completion of these unique buildings is planned for the second half of 2023 and will be ready for move-in in August 2023. Both buildings will offer highly functional two-story retail spaces.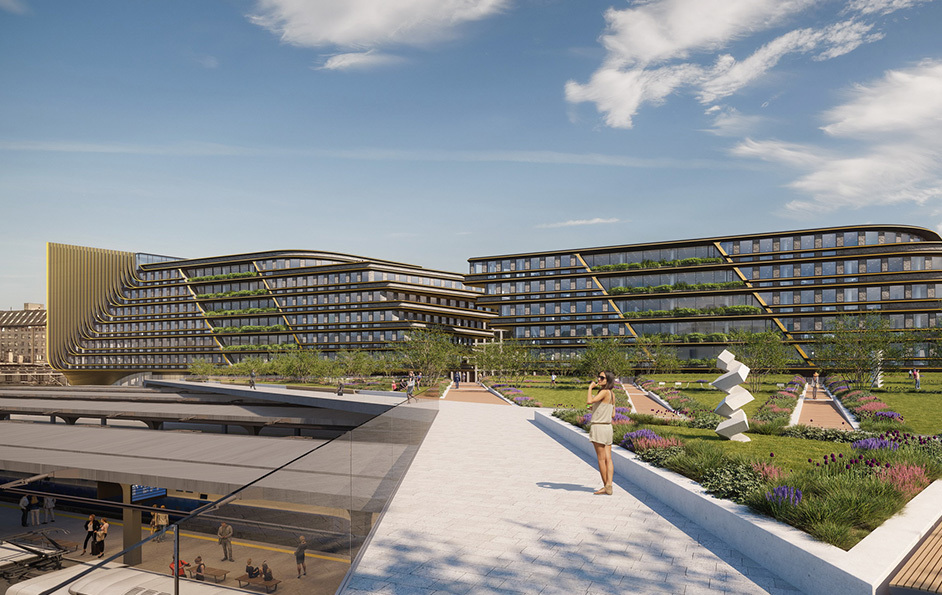 Hotel Hybernska
The hotel building at the intersection of Hybernská Street and U Bulhara will supply the Masaryčka area with additional retail and especially accommodation capacity. The shopping arcade in the atrium of the hotel will be connected to the elevated roof with park landscaping above the tracks and will provide a pleasant atmosphere at this busy crossroads.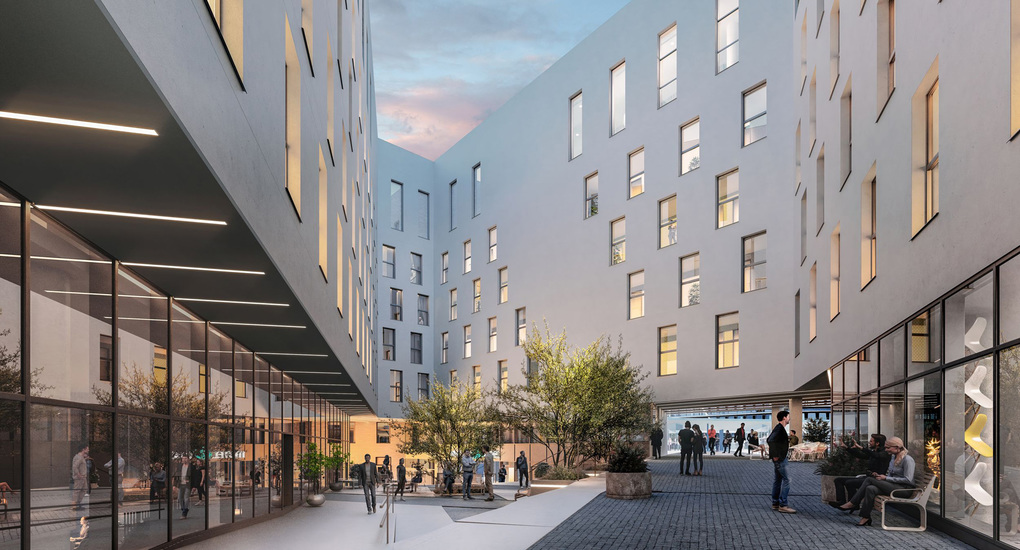 A unique elevated roofing and new public space for Praguers
The elevated park above the railway station will significantly simplify the connection between Prague 1, Prague 3 and Prague 8. The roof design reflects the city's flow of people between Na Florenci Street, Hybernská Street and the busy U Bulhara intersection and will provide a beautiful public space with park landscaping. It combines sidewalks and piazzas with zones for relaxation and social use. All communications will be designed with the comfort of people with different levels of mobility in mind.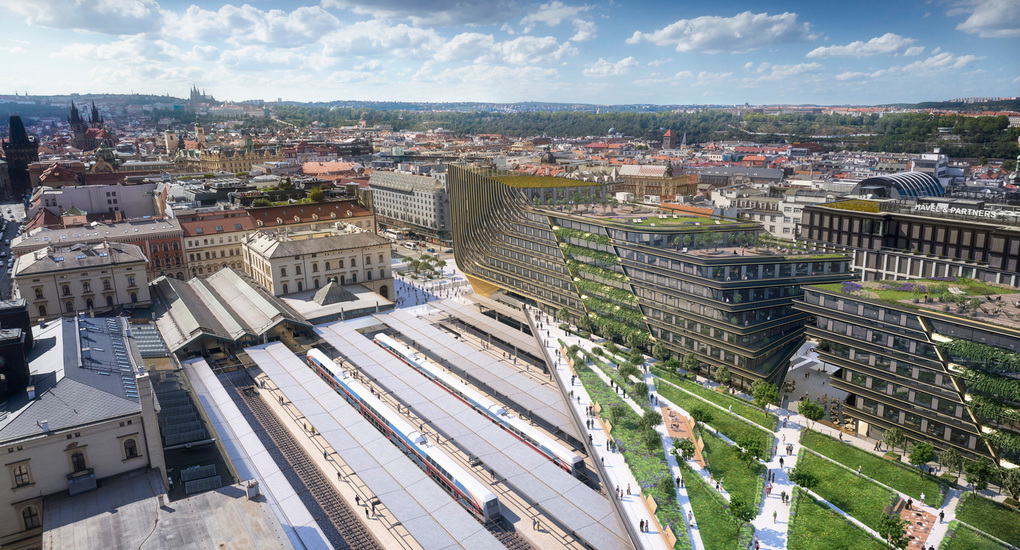 Masaryk railway station
Penta Real Estate and Czech Railways are jointly reconstructing the Masaryk Railway Station hall. This regeneration of the unique historic hall will be fully completed in within the year 2022. Most of the work has been already completed. In addition, we have managed to open several brand new retail units and completed the restaurant, which was launched at the end of 2021.